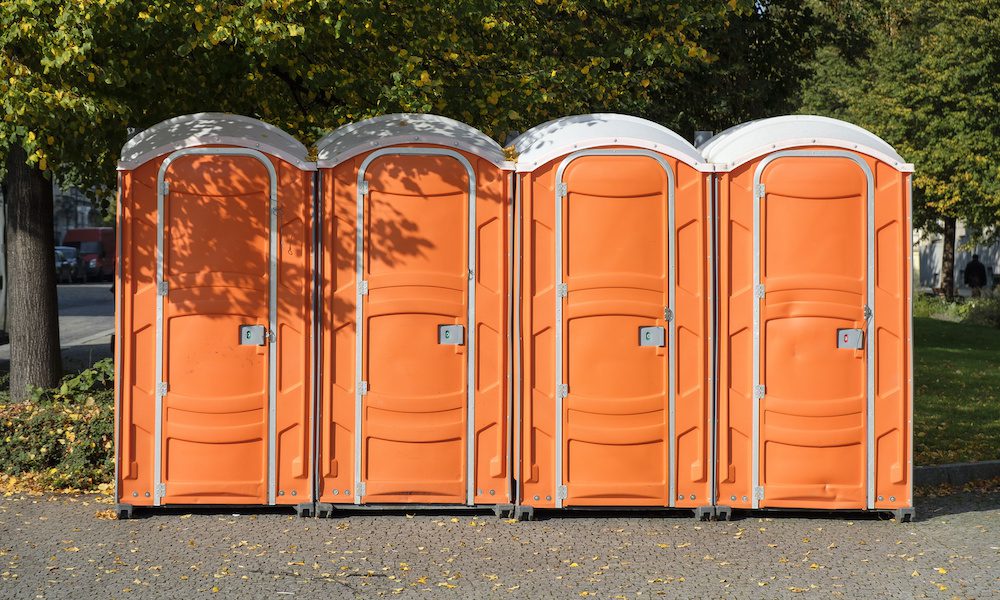 Foundation's Risk Management Tip for Portable Sanitation
The spread of COVID-19 caused a major disruption in practically every part of our daily lives. Whether it was dining out or heading to work, traveling to our favorite destinations or working out at a local gym, businesses and households worldwide had to shut down to a certain degree over the last few months. And while economies, businesses and restaurants are starting to reopen in phases, people are still a little reluctant to get back to business as usual due to the potential to still fall ill from the novel coronavirus. While ensuring safety in the workplace should always be paramount for companies, it's more important now than ever before. Some businesses may worry less about their employees catching the virus, but for industries where common spaces are shared, such as construction, portable sanitation and cleanliness need to be reconsidered.
Portable Sanitation Services and COVID-19
Right now, everyone is looking to OSHA to update its safety and sanitation standards in response to COVID-19. Will companies need to follow stricter guidelines? Will this affect the daily operations of a company? How will workers adapt to new standards during a busy season?
For now, contractors and construction companies need to be asking these questions and filtering them into their safety plans moving forward, especially plans revolving around portable sanitation. A portable sanitation station is a much-needed component of any workplace, and one that is utilized by multiple people throughout any given day. And while these stations always need to be sanitized to the utmost cleanliness, it's more important than ever to ensure safety for everyone onsite.
Keeping It Clean
Now is the time to be more diligent about safety and disinfecting. Clients should be more focused on every part of a portable sanitation unit, cleaning everything from handles to seats. Since COVID-19 germs can live on a surface for a few hours, regular cleaning of these units from top to bottom should be maintained.
Furthermore, a portable restroom should also come with liquid hand sanitizer and hand-washing stations both inside and outside a unit. These can help to reduce the risk of transmitting germs to surfaces, and in turn reduce the risk of more employees falling ill. The use of these sanitizing options should be encouraged and made mandatory before going back to work and before touching any other surfaces.
Cleaning Process
Portable sanitation companies can help limit exposure to germs of any kind, especially COVID-19 related risks, by properly cleaning out portable restrooms. There are a few steps that companies can take to ensure cleanliness and proper sanitation levels and keep the risk of someone getting sick in any way to a minimum.
Pump: Companies should use a vacuum tank to pump out any waste inside a portable restroom toilet tank. The hose should be placed all the way at the bottom and to one side. This should help prevent debris from being sucked and clogging a hose. Once the waste level is low, companies should check if they have to remove any debris from inside the tank. Next, the waste should be dumped at their disposal site.
Clean Them Out: Most of today's portable restrooms are made of high-density polyethylene, which is an easier way to keep toilets clean. Cleaning portable sanitation units is needed to prevent further mess, like dirt, mold, and active bacteria or germs developing. For a thorough cleaning inside a portable sanitation unit, it's better to use a high-pressure water gun and spray with a mix of water and soap on all surfaces.
Sanitize Thoroughly: A deodorizer and fragrance enhancers are needed when cleaning out a portable sanitation restroom. Their lifespan will depend on temperature, number of users, and their quality. After vacuuming and cleaning, the tank should be refilled with water and fresh chemical deodorizer product as well as fragrance enhancer.