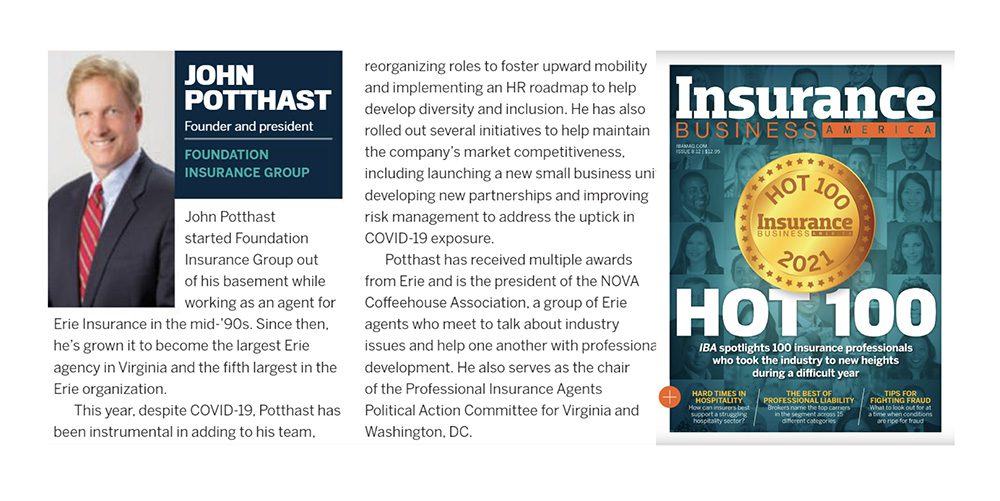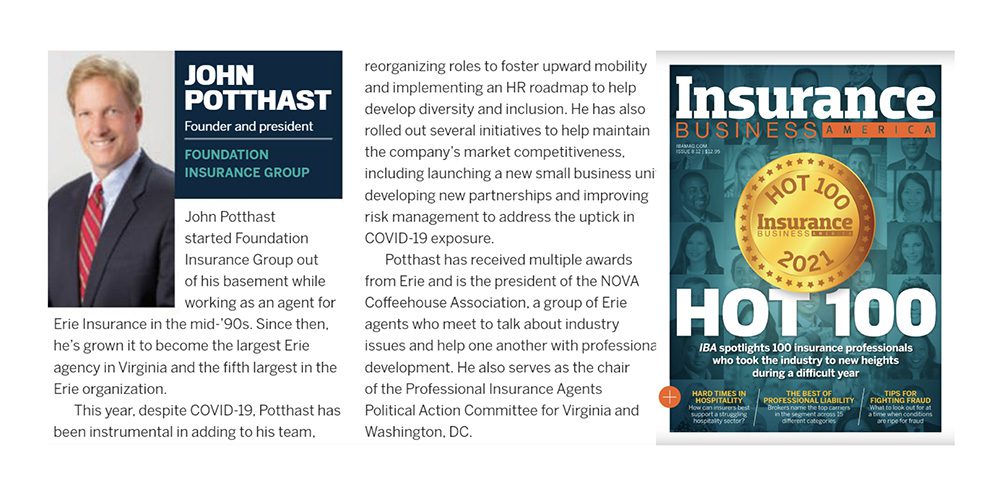 In recognition of the insurance leaders who achieved new heights in a difficult year, Insurance Business America (IBA) magazine released their "Hot 100" list in their December issue, including Foundation Insurance Group.
The feature highlighted Foundation's dedication to each of its core values despite the challenges of COVID-19. Examples of the agency's integrity, relationships, service, knowledge & professionalism, and competitiveness to achieve both the best for clients and performance as an agency were included as well. What also stood out to IBA was Foundation's launch of its Small Business Unit, and the increased risk management services aimed to address the uptick in COVID-19 exposures.
John Potthast, founder and president of Foundation Insurance Group, shared that, "This recognition is a nice honor for our agency and a testimony to everyone's hard work!"
To learn more, check out the December issue of IBA on page 52. Click here to read the issue!